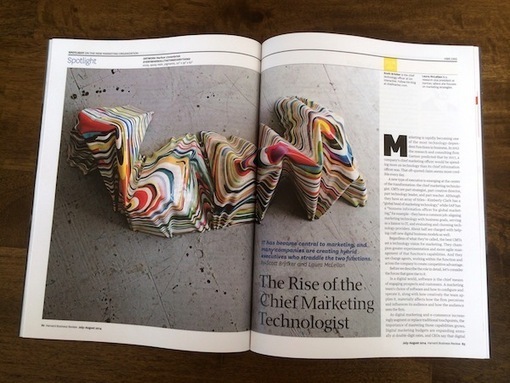 Marketing is rapidly becoming one of the most technology dependent functions in business. In 2012 the research and consulting firm Gartner predicted that by 2017, a company's chief marketing officer would be spending more on technology than its chief information officer was. That oft-quoted claim seems more credible every day.
Getplus's insight:
Excellent article sur l'émergence d'un nouveau rôle au sein du Marketing : Le Chief Marketing Technologist. Il est à la fois :

créatif

leader technologique

et coach

Leur job : Aligner les technologies marketing avec les objectifs de l'entreprise, servir de lien avec la Direction des systemes d'informations, évaluer et choisir les meilleurs fournisseurs technologiques... et définir de nouveaux business models.

Vous êtes vous reconnu dans ce nouveau job ?
Source :
http://press.getplus.fr/p/4024220969/2014/07/08/ha...