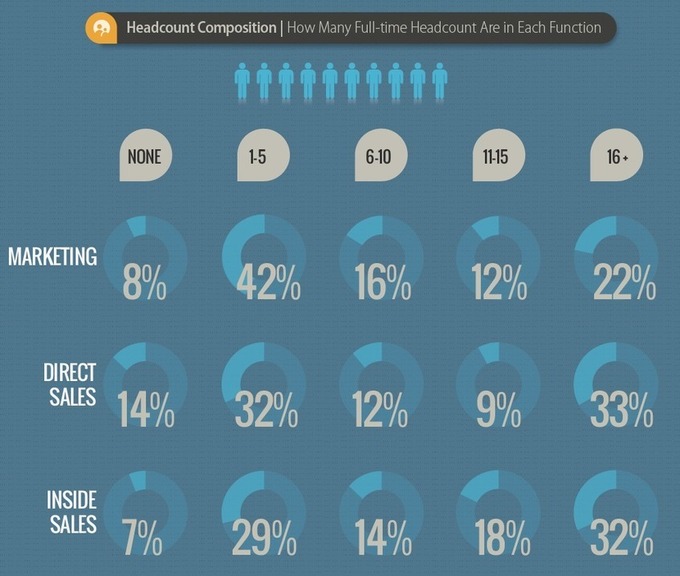 In order for marketing to be highly correlated to revenue, marketing has to be tightly integrated into the B2B sales process. To effectively integrate marketing into the B2B sales process requires delegating the front-end of the sales process to marketing and this can be successfully accomplished through a sales and marketing plan.
Getplus's insight:
This infographic on Marketing and sales Process in B2B delivers some interesting insight and tendance on SMB market :
Marketing Team is 1 - 5 people
Sales team is higher than 16 salespeople
Inside sales team is higher thant 16 inside sales people
Salesforce is the Number 1 CRM tool used
Average sales price is in the 25 - 50 k$
Sales cycle is equaly distributed from 3 - 6 - 12 months
BANT is the most used qualifing methodology
The only thing is that study was made on 247 respondents on the US market, which is a very low statistic to be taken as is.
And for you, in which segment are you ?
Source :
http://press.getplus.fr/p/4044263701/2015/05/24/in...