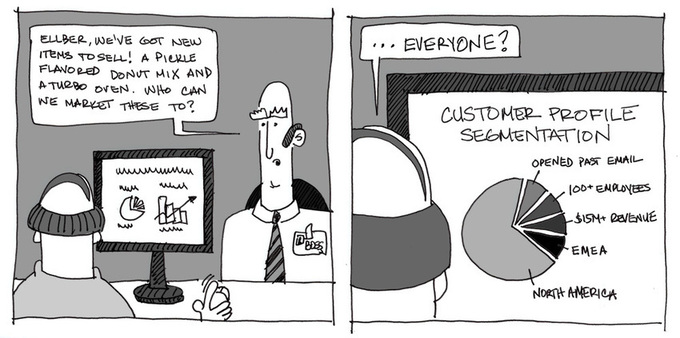 Marketing automation platforms aren't just for generating and nurturing new leads. Let me repeat that again, because it's an important point for marketers to appreciate: MARKETING AUTOMATION ISN'T JUST FOR GENERATING AND NURTURING NEW LEADS. - See more at: http://www.siriusdecisions.com/blog/eight-is-not-enough-increasing-adoption-of-marketing-automation-platforms/#sthash.75o59hyJ.dpuf
HERVE GONAY's insight:
Effectivement, on pense tous a la génération de leads. Alors que le Retargeting B2B devrait aussi être utilisé pour :

Accueillir comme il se doit les nouveaux clients (les 60 premiers jours sont critiques pour créer la confiance)
Renouveler des abonnements (SaaS, maintenance...)
Vérifier la satisfaction (mise en oeuvre de questionnaire)
Faire des ventes complementaires (tellement plus simple)
Source :
http://press.getplus.fr/p/4017678027/2014/03/15/ma...